Lenovo 14e Chromebook
Meet the Lenovo 14e. A powerful, versatile Chromebook with seamless AMD® A-series processing. Designed for Google Play and the Chrome Web Store, the possibilities it gives to students, teachers, and businesses are endless. Tap into a wealth of apps and cloud-based services, including G Suite, real-time, productivity-enhancing collaboration tools. For greater interactivity, there's a touchscreen option with wide-angle viewing, too.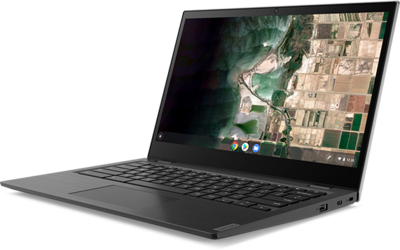 Hands-on learning
Students can simply tap, scroll, and swipe with a finger or use the optional garaged stylus on the Lenovo 300e Chromebook Gen 3's 11.6″ device. It's ideal for taking tests, drawing, and notetaking on the touch display or using the full-sized keyboard. What's more, with a tough-as-nails Corning® Gorilla® Glass panel, there's little worry about the screen getting scratched.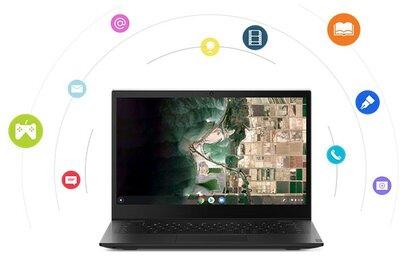 Performance you can count on
With AMD® A4 dual-core processing and the Chrome OS, everything runs smoothly on the Lenovo 14e Chromebook. You can also choose from thousands of education and business apps on Google Play and in the Chrome Web Store, including TinkerCAD, Expensify, LucidChart, and Dropbox.
Multitask with ease

Open as many windows as you like. Run multiple apps. Play high-definition videos. Or stream your favorite TV shows. Whatever task you want to do, the 14e Chromebook will perform smoothly—without compromising a thing.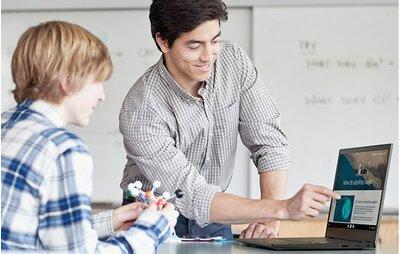 From the classroom to the boardroom

Fast and secure, Chromebooks require little-to-no maintenance, boot up in seconds, and can run all day. Factor in the automatic updates, built-in flexibility, and an affordable price tag, and you can see why Chromebooks are now the go-to device for many schools, as well as businesses of all sizes.
Easy on the eyes

Chrome devices and browser are secure by design, enabling IT to provide trusted applications to students and teachers while also protecting against threats. Plus, the Lenovo 300e Chromebook Gen 3 comes equipped with a front-camera privacy shutter that ensures the webcam is off—everyone is protected from hackers and the embarrassing possibility of leaving your camera on unintentionally.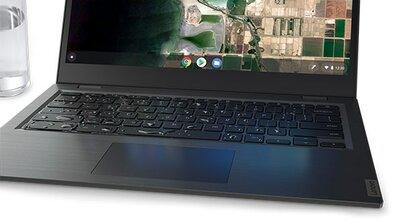 Bringing people & ideas closer
The front-facing 720p HD camera comes with two microphones, making videoconferencing or chatting over Google Hangouts a breeze. What's more, everything sounds and looks crystal clear, enabling closer collaboration—even from across the globe.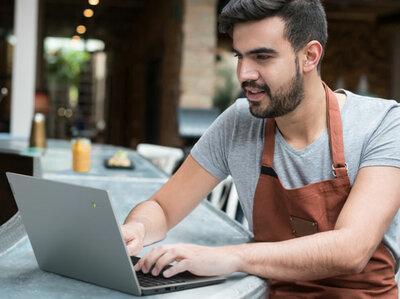 Chromebook unplugged

Fully charged, the 14e Chromebook can run for up to 13 hours. That's more than enough juice to entertain you on your daily commute and get things done when you're at school or work. At home, simply recharge your Chromebook overnight and it's good to go the next day.